Fabulous Food for HSF 2018!
All
meals will be professionally catered by
Kellen Lynch
, of "
Dalla Notte Catering"
, who writes:
"

We specialize in fabulous

heart & mind-healthy meals that use the best of local and

organic ingredients. Our hope is to energize your palate and kick your dance into full gear"



ABOUT KELLEN:
Professionally trained as a baker at the Seattle Culinary Academy, Kellen has opened two successful food businesses and has traveled extensively throughout the U.S. where he has worked as a chef in such

diverse

venues as onboard the tall ship

Adventuress

in the Salish Sea, onsite at Oceti Sakowin at Standing Rock, and on tour with the New Old Time Chautauqua, to name a few.

Kellen says that he is focused on only working for clients and events that align with his personal inspirations for healthy, sustainable, organic cooking, and

is pleased to share his time with the team at Heart Sound Fusion.



You may contact Kellen through Dalla Notte at:

kellen@dallanotte.com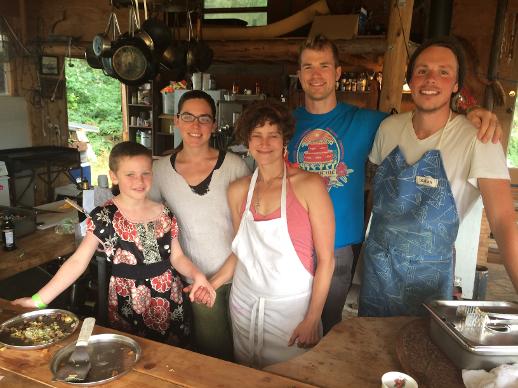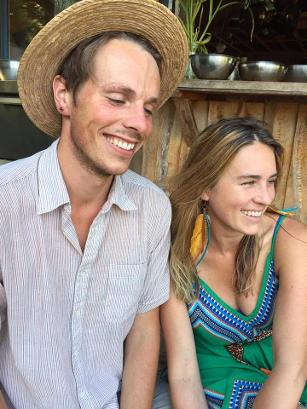 SAMPLE MENU ITEMS FROM KELLEN's KITCHEN:
Breakfast
● Veggie Fritters w/ Sauce and Roasted Potatoes
● Cut Fruit Salad - apple, banana, apricot, etc
● Cereals - 1 cold option, 1 multigrain hot option (milk and coconut milk)
● Veggie Hash w/ Marinated Tofu
● Coffee and Tea
Lunch
● Homemade Pita, Hummus, Falafel Pockets
● Healthy Soup & Sandwich Selections
● Roasted Beets and Carrots
● Light Slaw Salad
● Mixed Salad Bar with Assorted Toppings & Dressings
● Spiced Daal (vegan)
Dinner
● Vermicelli Rice Noodles with Ginger Coconut Sauce fresh veggies and tempeh
● Asian Green Salad
● Quick Pickled Cucumbers, Carrots, Peppers
● Tacos of Various Sorts
● Sweet Potato and Yams
● Roasted chicken
● Black Beans and Rice
● Fresh Salsas
● Ceviche (vegan)
● Assorted Desserts
SNACK ATTACK!
Power Balls - oats, chia,flax, raisins, chocolate, honey
Fruita - spicy melon assortment